I like to undertake work on small items, such as chairs, pouffes, children's bed headboards and cushions.
Using sumptuous materials I can transform a dowdy piece, that you might want to discard, into a treasured family heirloom! (or into something you enjoy living with, anyway).
As each piece is unique, I will provide a quote when fabric, materials and timings are known (materials include Fire Retardant calico where appropriate and my quote will include postage/packing if these are required).
If you need any further information, call me or send a message /contact
Here are some examples of my work: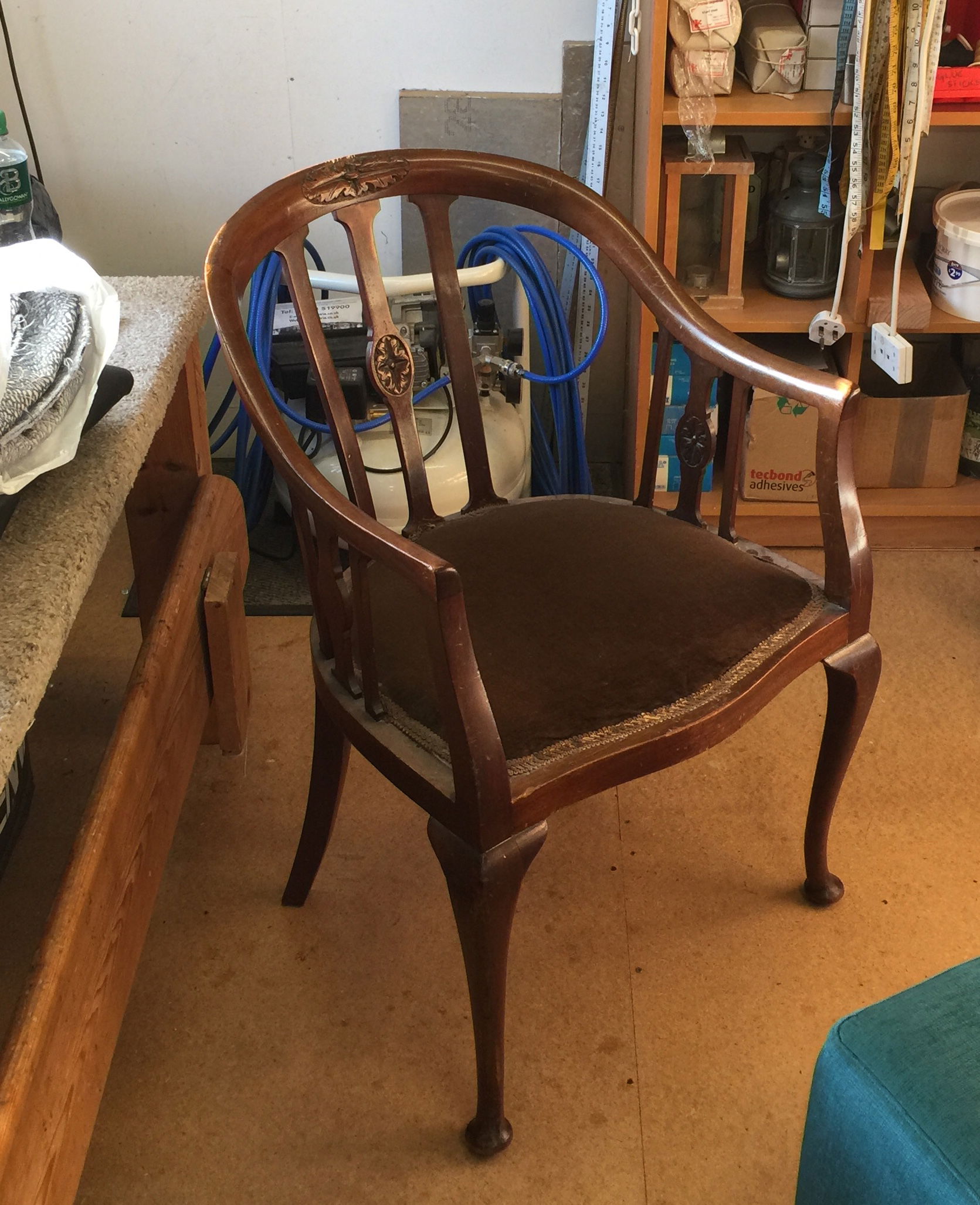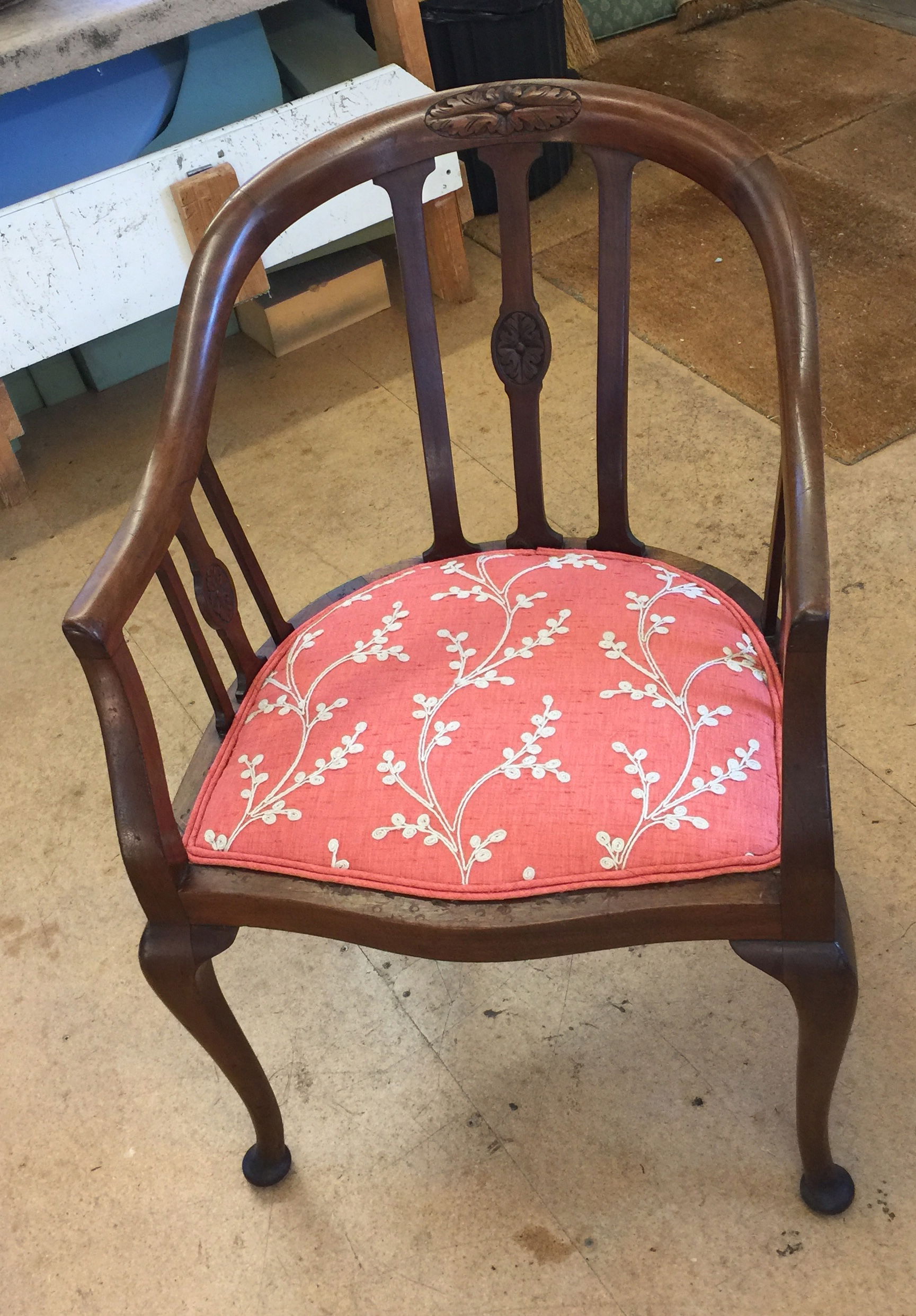 Edwardian Chair (Before / After)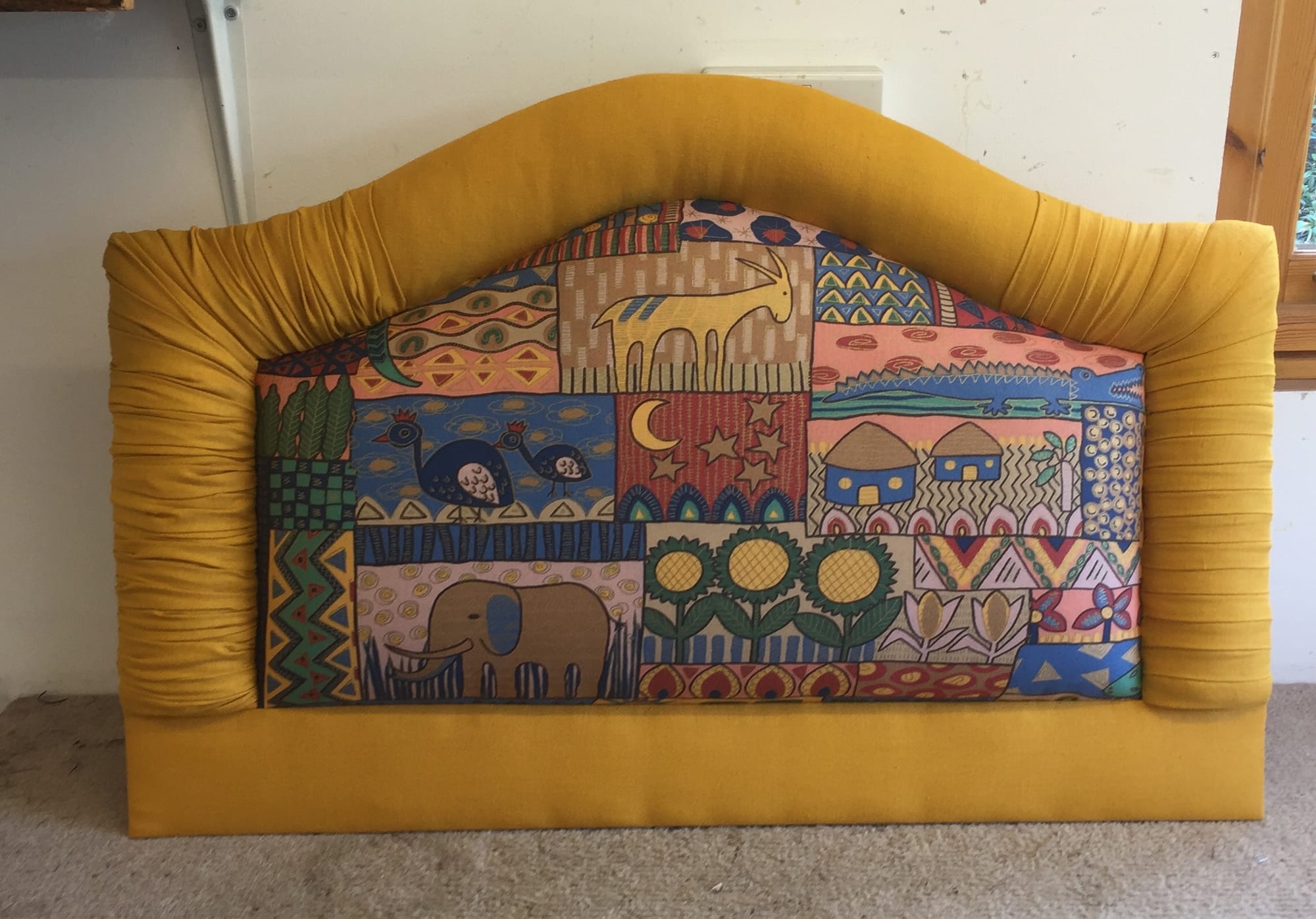 Children's headboard (with example rouched, plain and pleated border)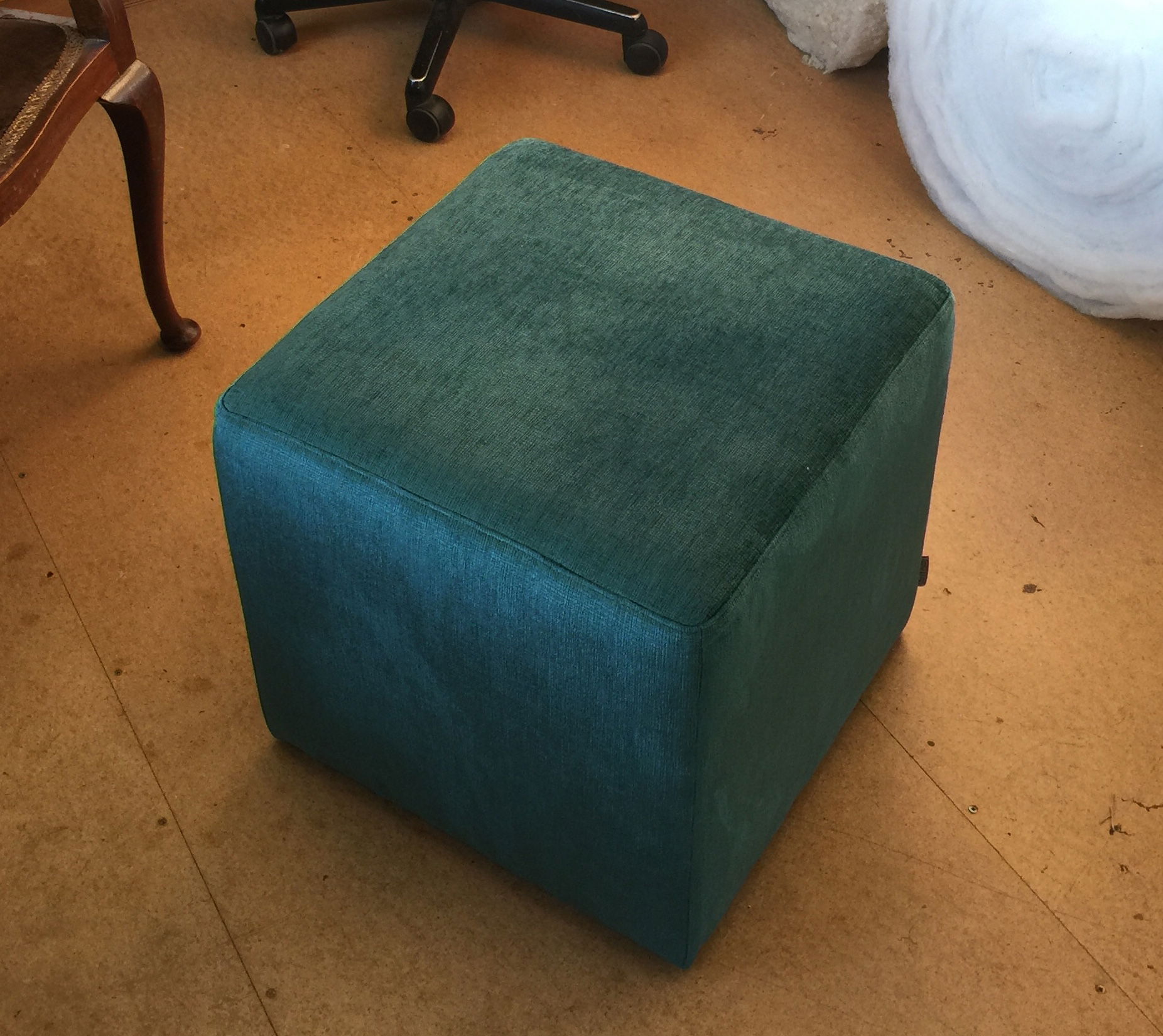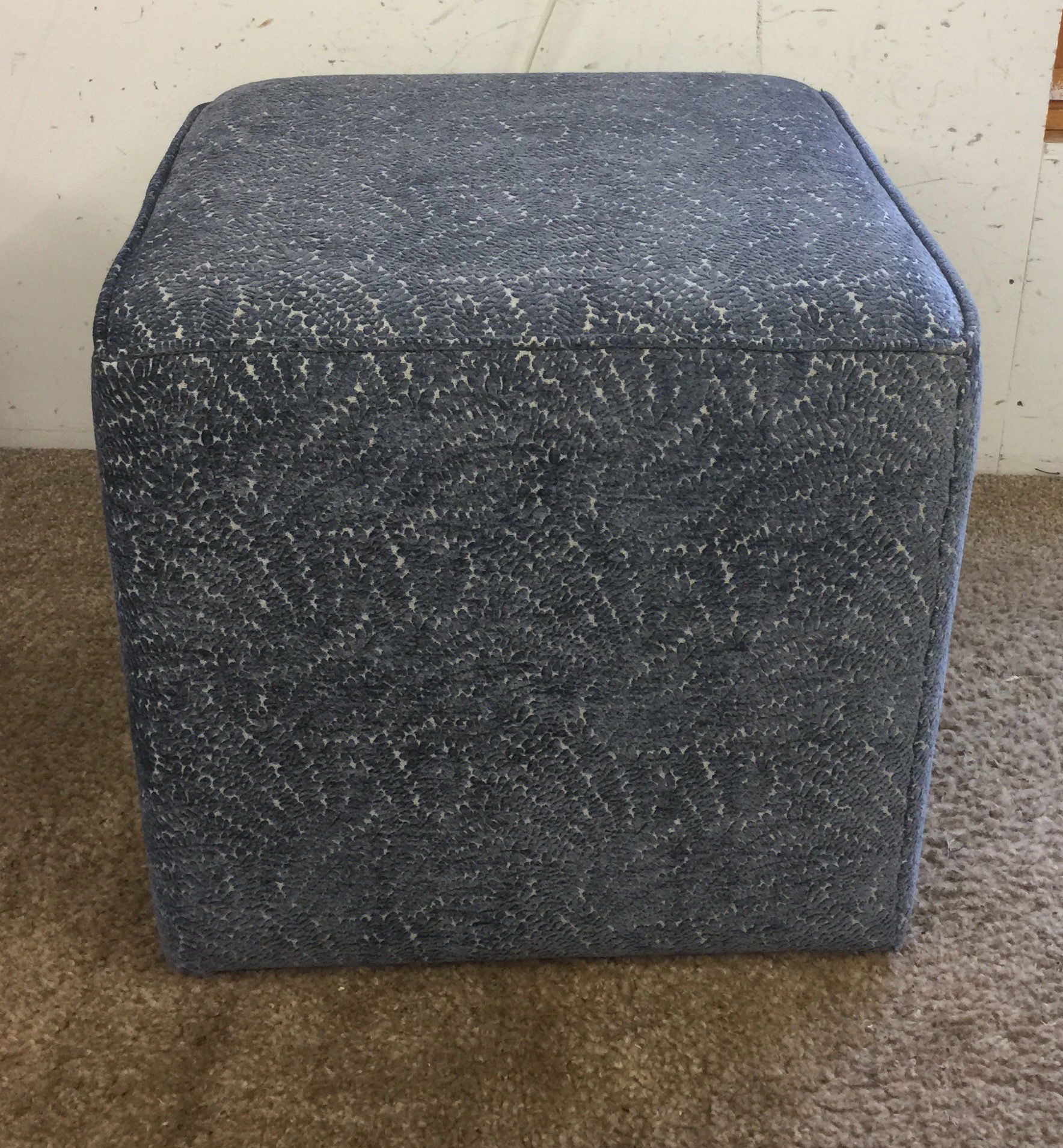 Pouffe (Before / After)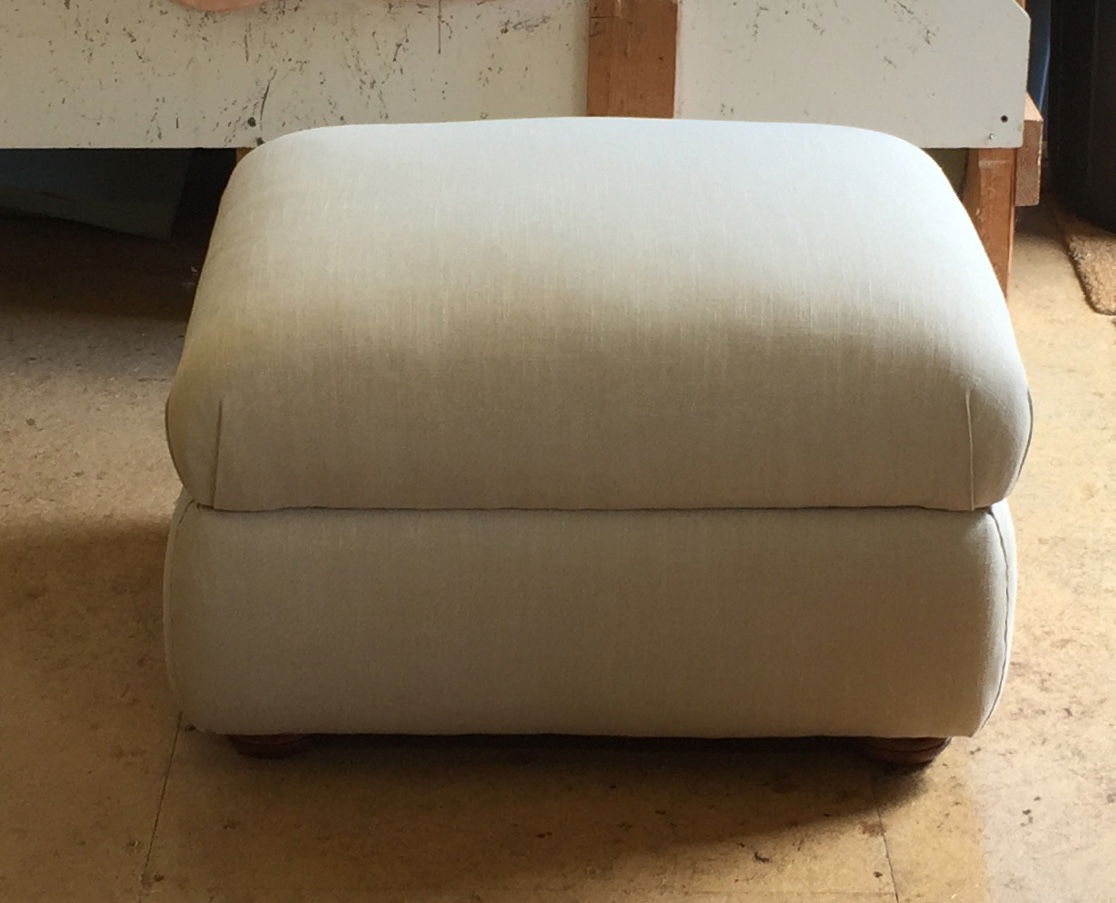 Pouffe with restored stained and polished feet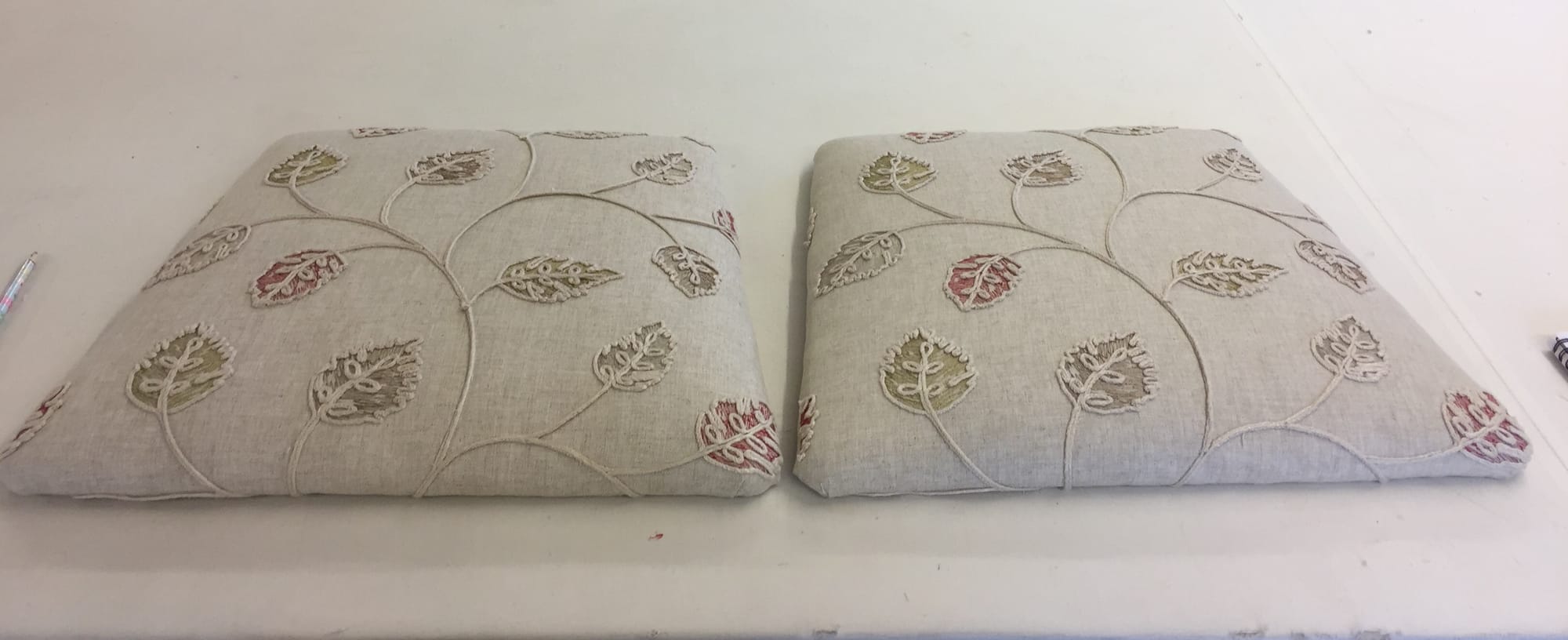 Dining Chair seats (previously black plastic)


Looks fresh and brand new.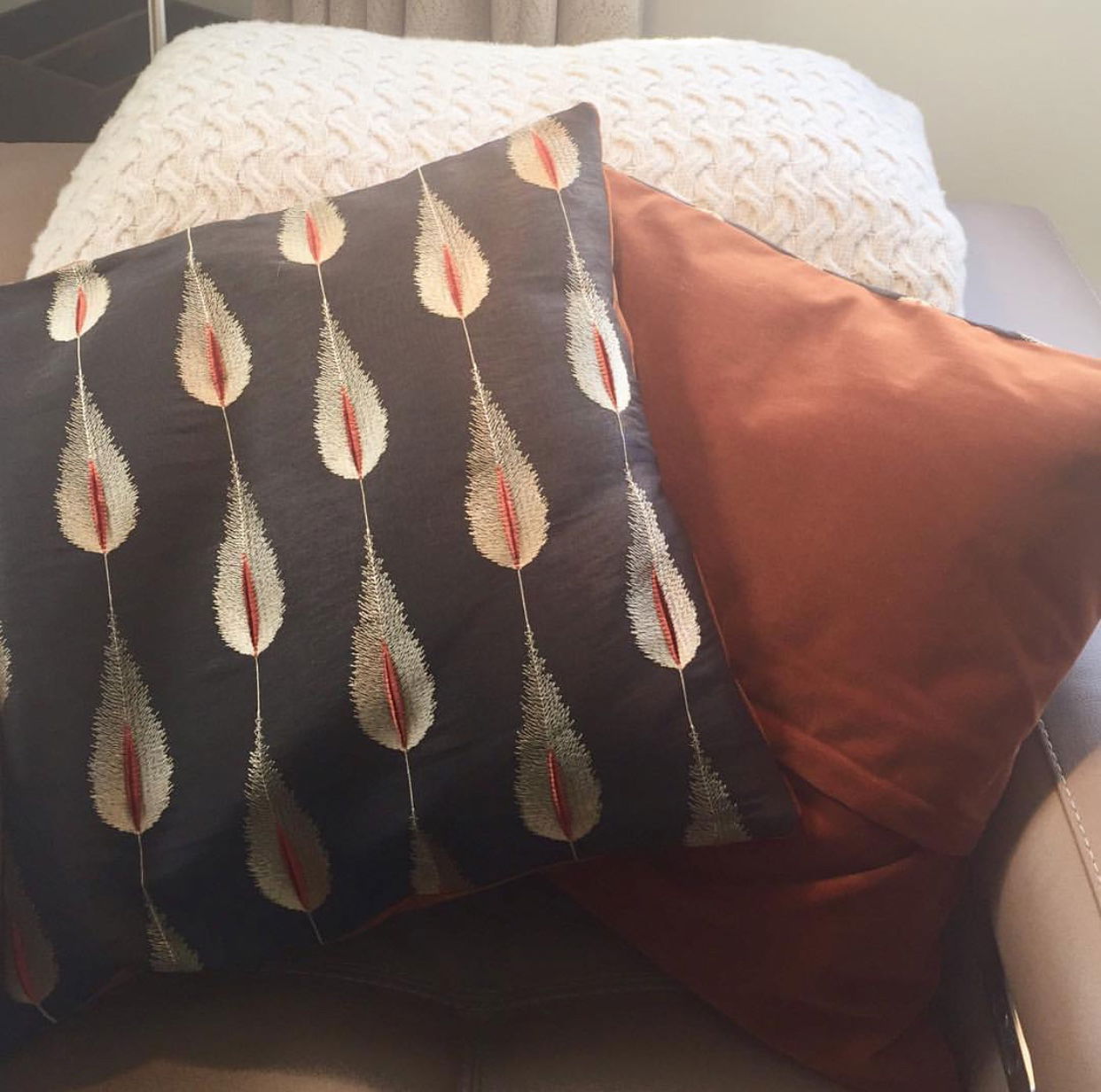 Envelope Cushions. Velvet on back.